Everyone who guessed the right price was waiting to redeem their free Honor 3C yesterday. So was I! Received the promo code on 30th April night. I was afraid that my 5 Mbps Unifi couldn't compete with other participants. :(
Loaded www.vmall.my and saw the banner similar to this. Around 2.30pm I was able to click into the banner and landed at this buying page. Chose grey colour, placed my crusor at the buy button and be ready for countdown. When 3pm, my adrenaline pumping. I heard my heart beating fast and loudly... Fuuh stress fight!!
When it reached 3.08pm, I made few fast refresh in 30 seconds, finally saw the "Buy Now" button turned red. Clicked in immediately~ARGHH let me get that phone!!
Next, what I saw was this page. Quickly pasted that promo code and apply it. Failed at the 1st try!! \(!!˚☐˚)/ Made a real order at RM4,990 LOL.
Second try I kept spamming the code, retry and retry to get it applied zZz. After awhile, it was applied, the total changed to RM0. PHEW! CHECK OUT! Waited within 30 seconds and it is done :D
Haha, I am not alone. Many people accidentally ordered at RM4,990 while trying to apply the promo code. One even paid RM4,990 to them... Oh my god :o Doubt the bank now. Why such a huge amount of payment passed so easily?

Soon, I found out that they have cancelled the first order. I guess they cancelled all orders made at RM4,990.
The contest closed very fast. Many who succeeded in the redemption posted in Huawei's FB page too.
Today, Huawei announced they found 174 successful order in their system for the redemption. They decided to give out extra 74 units for free! I might be one of the extras... Still lucky and fortunate.
Congratulations to all successful participants!
What's next? Wait for its arrival! Cheers!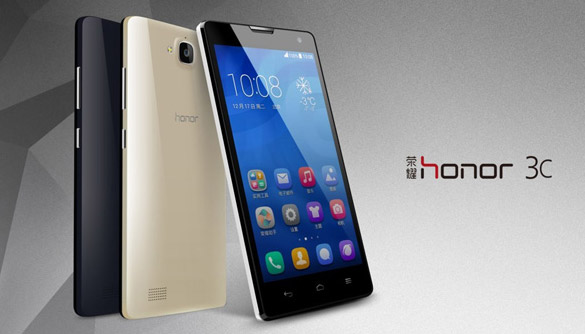 Huawei Malaysia Official Facebook Page HuaweiDeviceMY
Huawei Honor 3C Specifications Honor 3C
Huawei Malaysia Official Online Store Vmall
You can order Huawei Honor 3C at Vmall :) Look for the replenish date!